Rolling Options Higher
I probably should've gotten to this sooner, but hopefully it's better late than never.  The past few days have been flat to lower (as I predicted in my index post on Sunday).  That has given the indexes a small period of consolidation and some more room for upside potential.  The chance for a reasonable correction is still in place to take the indexes lower by 5% or so and even up to 10% on some bad news out of Greece.  I don't think that's highly probably and doubt much more than 10% will hit us in the near term.
My February options had grown pretty cheap, so I decided to roll a couple of them out to March at higher prices.  This is different than my strategy in previous years.  I used to just add another leg for the new contract and leave the old one in place to squeeze out another $20 from the one I thought would expire worthless.  I'm trying to be better this year by avoiding the greed of every cent and focusing on rolling options higher to reduce my downside risk in a bigger correction than I expect.  The gains I've made haven't made up for the losses I've taken when I've been wrong.
With all of that in mind, I started with DIA.  While DIA was trading at $128.47 I bought to close one DIA February $124 naked put for $0.23 and at the same time sold to open one DIA March $127 naked put for $2.05 and received $180.69 after commissions for the diagonal spread.  When looking at the new put only, I have a potential gain of 1.63% or 15.5% annualized.  I can withstand a drop of 2.73% before I take a loss on this higher strike.  I only had 0.17% upside in the February put, so this is much better for me.
Less than an hour later I moved on to IWM.  While IWM was trading at $82.34 I bought to close on IWM February $78 naked put for $0.19 and at the same time sold to open one March $80 naked put for $1.62 and received $141.69 after commissions.  This new March option gives me a potential gain of 2.06% or 19.5% annualized.  IWM can drop 4.80% before I take a loss on this contract.  The February put I abandoned only had 0.24% upside to it which made this one much better for me too.
I sold both of these new puts out of the money because I'm not terribly confident in how much upside stocks have before they at least take a small pause or even slide lower.  Even with my lack of certainty on the direction of the market, I still feel it's better to be investing with the bulls at this stage than holding back too much out of fear.  My other puts are out of the money, except for my TLT February $118 put.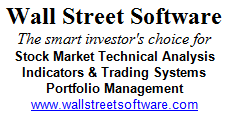 After I wrote the part above and published this post my limit order for TLT hit and I just added this.
While TLT was trading at $116.35 I sold one TLT March $115 naked put for $2.20 and received $219.27 after commissions.  $115 is where support has held on TLT for a few months and I think it will again.  If it does break support I'll have a cost per share of $112.81 and will be getting a dividend yield of around 3.5%.  This will round out my bond allocation while I continue to write covered calls on my 200 shares from both legs of the options.  If TLT sinks, that will mean that stocks are up nicely most likely.  This trade gives me 1.94% upside potential (18.7% annualized) and I have a cushion to the downside of 3.05% before I lose anything.  Of course, I expect it won't be assigned or I'll have a chance to roll it lower for a profit in the worst case scenario.
I need to add more exposure to stocks still, but want a dip worth working first.  I'm 104.25% invested and part of that is in TLT as I just mentioned.  It will move opposite of stocks in most scenarios, so I don't have that much likelihood of being assigned everything.  I also have DSX and UWM with covered calls in the money that are on track to be sold when the options expire.  All, but two, of my puts are set to expire in March.  I'll probably go ahead and leave a limit order in place for some April options at higher premium prices to see if I can catch a random single day dip.  I don't feel I need to chase the market yet and that positions me well for leaving limit orders spread around with patience.
« « S&P 500 Chart – February 3, 2012 - | - INDU Chart – Testing Technical Indicators » »
Comments Off

on Rolling Options Higher